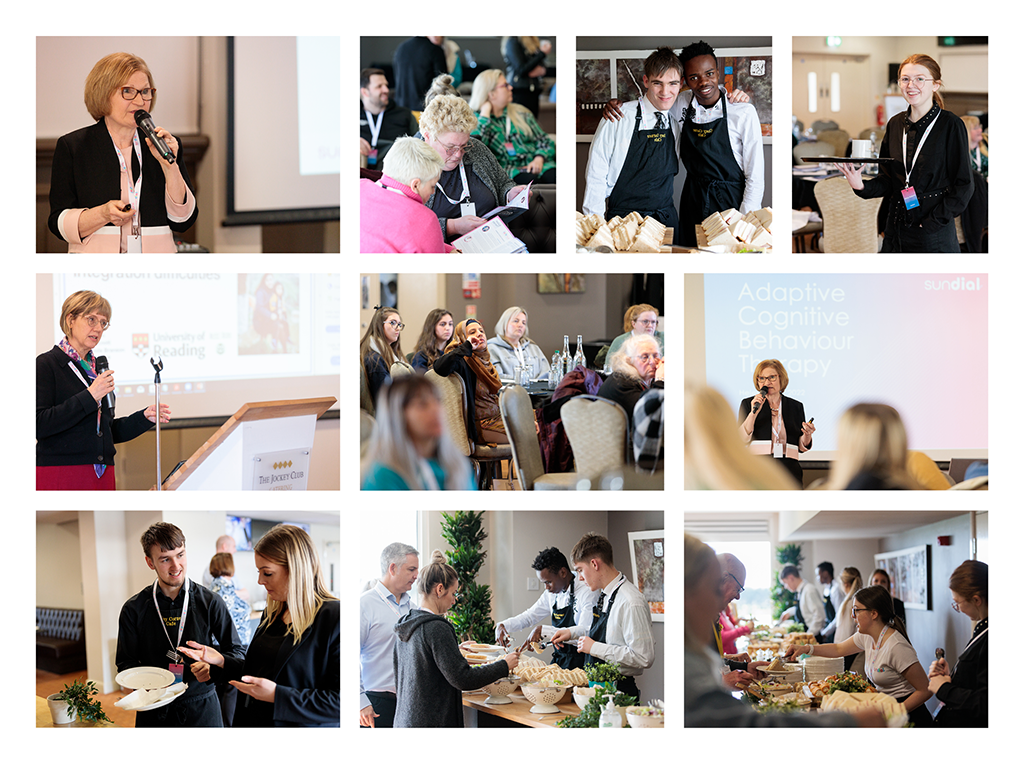 27 Apr

Autism Acceptance Week Sundial Autism Therapy Conference a Huge Success!
The inaugural Sundial Autism Therapy Conference was held on Friday 1st April 2022 with great success.
A range of clinical and educational therapists, special educational needs professionals, autistic individuals and their families were brought together at the conference to enable attendees to listen to current thinking about therapy approaches and share best practice methods in autism.
Sundial are the highly specialised therapy department at Wargrave House School & College. Therapy informs teaching and teaching informs therapy which helps ensure that the learning needs of each individual are met.
Helen Driver, Head of Therapy & Clinical Services at Sundial said, "This is our inaugural therapy conference and I'm so pleased we were able to hold the conference, face to face, during Autism Acceptance Week. The conference was a great success and I'd like to say a huge thanks to all our supporters, including the thought provoking speakers and workshop providers. I'm also extremely grateful for the input from our remarkable students and staff from LEAP College. Their dedication and unbeatable enthusiasm whilst working alongside the hospitality team in welcoming and registering all our guests on arrival at the conference was inspiring. I'm also thankful to Jockey Club Racecourses for being so flexible and supporting our students to be involved in the day."
The Sundial therapy team work closely with families, carers and the wider community to support the development of functional skills and emotional wellbeing for their students, all of whom have a primary diagnosis of autism. The vision for Sundial is to fully engage and support independence for autistic individuals, sharing their values with the wider community.
Dickon White, Regional Director at The Jockey Club said: "We were delighted to be able to host the Autism Therapy Conference at Haydock Park. The work that the teams are doing around making society more accessible is incredibly important and we are proud to be doing our part within racing.
We have also been working with Autism in Racing at Haydock Park and across The Jockey Club to ensure our racedays are accessible to all. We look forward to working more closely with Sundial and these organisations in the future."
We are always looking to collaborate to further support our goal of raising awareness of the therapies available to autistic individuals including people with complex needs so please get in touch if you are interested in working with us.
Contact us via email enquiries@sundialtherapy.co.uk or call us on 01925 224899